Dohodnite si termín návštevy ONLINE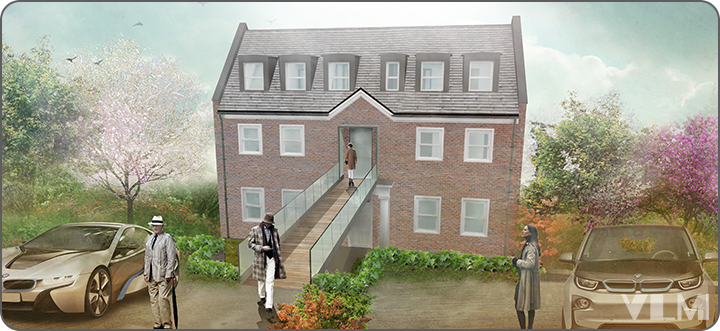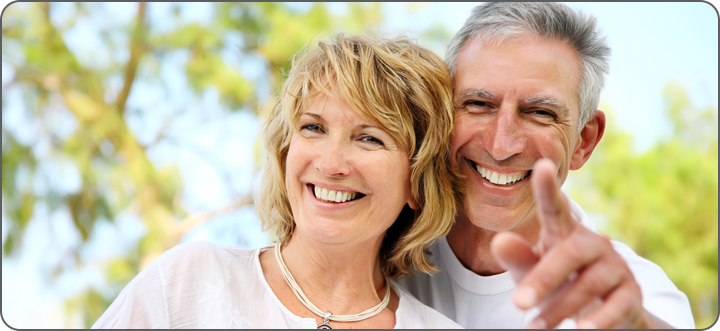 Názory pacientov
Zverejňujeme iba názory tých pacientov, ktorí ich potvrdili svojím celým menom a fotografiou. Niekoľko názorov z viacerých krajín.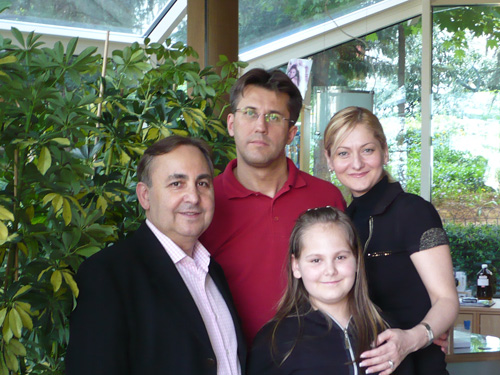 Známa maďarská osobnosť, Ádám Fásy (s rodinou), Budapešť
"Počul som, že najlepšia zubná klinika v Maďarsku je v Szekszárde, preto sme sa rozhodli sem pricestovať."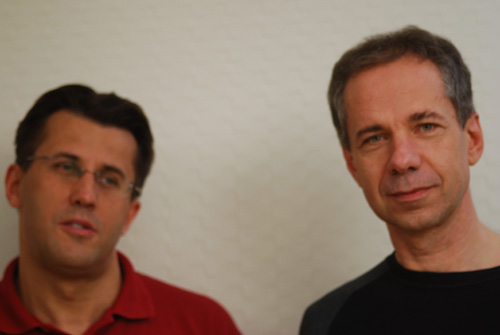 Nasir M-Paydar, Norvégia
"I am a man 1955 model who had no teeth of my own for the last 15 months. My health situation reduced both physically and psychically day by day, it was like a »game over« feeling.
I searched and compared a lot to find the perfect clinic, that could give me the perfect permanent dental treatment. I organized my first visit at the beginning of December 2007.
The miracle day was December 11th 2007. On my lower jaw 6 implants, on my upper jaw 2 sinus lifts and 10 implants. The whole process was pain-free, the equipments in the clinic were up to date, very friendly and well qualified staff, and last but not least I paid less than 50% of what it would cost me for the same treatment in Norway. I truly recommend this clinic to everybody in the world, who is considering the same treatment as me. Because I believe in my heart that I could not have had a better treatment anywhere else.
Specially thanks to my angel Dr. Zsolt Halasz with his sidekick Dr. Agnes Terenyi, who completed my treatment so far, in such a good way that worlds can not even start to describe how thankful and satisfied I am! I am looking forward to have my second and final treatment trip in august-September 2008.
Just like the arcade games I feel like this treatment has given me »new credit«, so I am no longer game over and got a chance to »continue« to move on with a better life."


Farah Diggensová, Irán
Venovala našej klinike celý článok v časopise CHOICE (Anglicko).. PDF >>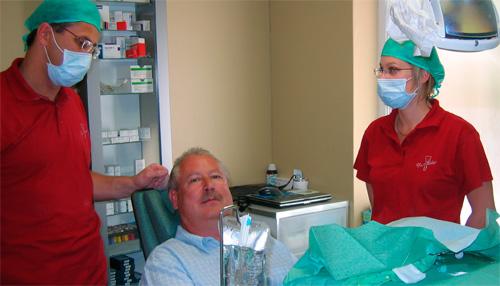 Dan Makin, UK
"The whole procedure was painless and was carried out efficiently and professionally. I was impressed by the competence of the dentists, the equipment in the surgeries and the friendly manner of all the staff. And of course, it was 50% cheaper than in the UK!
I thoroughly recommend this Hungarian dental surgery, and of course, I combined my treatment with some very enjoyable days in Hungary."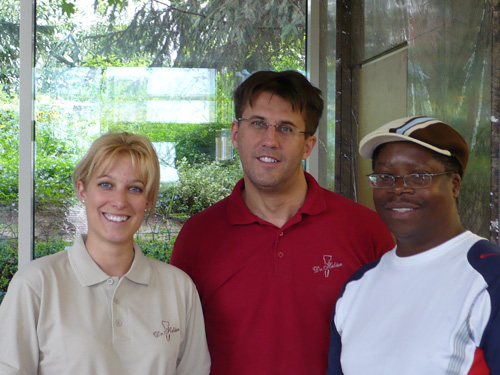 Godfrey Mandizvidza, South Africa
"I must reiterate that the clinik is of very high standards and has got state of the art equipment and very friendly and professional staff who are very polite and very articulate at their work. I was so impressed that I have persuaded my wife to come along next time so she also can have her teeth done. She has got some teeth missing in the back which I am very convinced you sould be able to sort her problems to her satisfaction."
I would like to thank every one at the Clinic and tell them to keep up the good work."

19 éve páciensünk – egy vélemény
Videos
RTL Klub Lifestyle 2018
Fix fogak 3 implantátumra teljes fogatlanságnál - egy új eljárás
RTL Klub Lifestyle 2018
Szájszkennelés fogpótláshoz
RTL Klub Lifestyle 2018
Extra erős megoldások implantátumos teljes fogpótlásokhoz
RTL Klub ÉLetmód Kalauz 2017
Szájhigiénia ínysorvadás és implantátumok esetén
RTL Klub EgészségKalauz 2017
Száj- és fogápolás
RTL Klub Babakalauz 2017
Fogszuvasodás megelőzése
RTL Klub EgészségKalauz 2017
A modern rendelő higiéniája
RTL Klub 2017
Életmód Kalauz
RTL Klub 2016
Hazánk első FaceHuntere - digit. mosolytervezés
RTL Klub 2015
Hajas László kezelése klinkánkon
HALÁSZ Klinika 2009 - rajzfilm
HALÁSZ Klinika 2009 - egy versenyfilm
MÉDIÁ
Články a televízne programy o klinike HALÁSZ Clinic za posledné roky